Financing for Solar, Energy Storage, and Distributed Energy Projects hosted by Centurion Technologies and led by Scott Ameduri, President of Enerlogics Network Inc. focused primarily on behind-the-meter projects but included some front-of-the-meter project discussion. Many of these projects will utilize the August 2022 announced IRA benefits to reduce the delivered cost of power and Scott highlighted any known Treasury Guidance around the Inflation Reduction Act for these initiatives.
The U.S. Treasury is currently in a public comment period; information provided is based on interpretations of the law and expected guidance but is not yet finalized.
Review the presentation slide-deck, here, to learn more.
Watch the Part 2 webinar, now.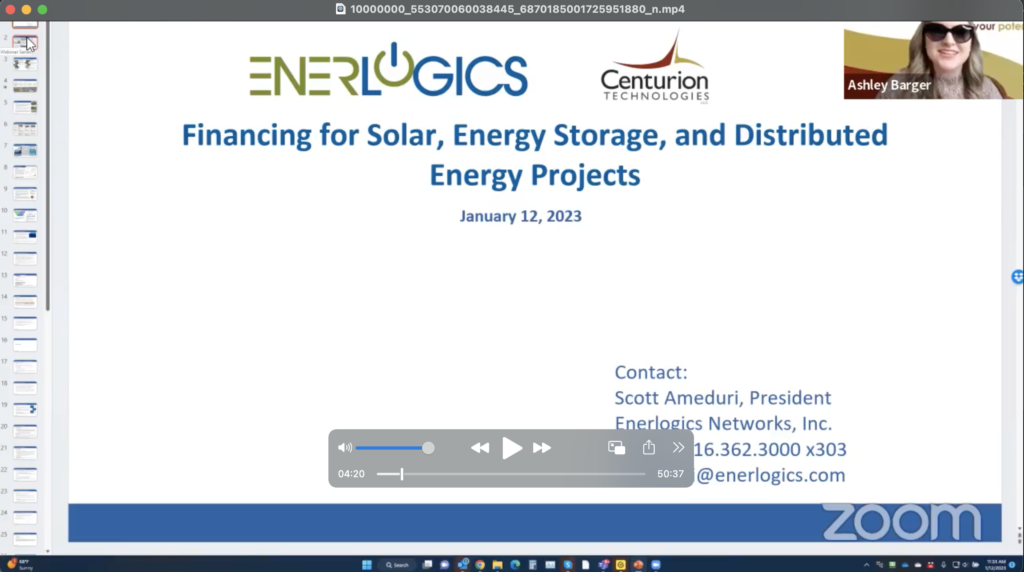 Register for future webinars and join us live for Part 2 "Financing" of our Webinar Series.